Health & Educational
Consultants LLC
Nurse Re-Entry Program
Helping Oregon Nurses re-enter the field!
Our Program Gets You Back into Nursing
Health & Educational Consultants has been in operation for 35 years, helping RNs and LPNs re-enter nursing. Our primary focus is to help nurses re-enter the workforce or continue nursing when they cannot meet practice hours. This program is the only nursing re-entry program in Oregon approved by the Oregon State Board of Nursing (OSBN).
Our students complete 120 didactic hours and 160 precepted clinical hours to qualify for re-licensure through OSBN. This program now includes 30 CE's offered through Montana Nurses Association, an accredited approver with distinction by the American Nurses Credentialing Center's Commission on Accreditation. The didactic portion has 13 self-paced lessons that are both online and textbook-based. Students will have 12-months to complete these modules. Students will need a computer, printer, scanner, and high-speed internet to complete this program. Students are accepted on the 1st Monday of each month at which time they will attend a group orientation starting at 9:00 am and lasting for 1 hour.

Didactic
Lesson 1: Professionalism Health Care Organizations, Legal and Ethical Issues in Nursing
Lesson 2: Quality & Safety
Lesson 3: Patient-Centered Care/Cultural Competency
Lesson 4: Communication & Inter-professional Collaboration
Lesson 5: Assessment and Emergency Care
Lesson 6: Lab Values, Pharmacology, Dosage Calculation and Safe Medication Administration
Lesson 7: Pain management and Wound Healing
Lesson 8: Orthopedic, Perioperative Care, and Respiratory Disorders
Lesson 9: Cardiovascular Disorders
Lesson 10: Fluids, Electrolytes and Acid-Base Balance Kidney and GI Function
Lesson 11: Diabetes Mellitus
Lesson 12: Nursing Care of the Elderly
Lesson 13: Behavioral Health
Clinical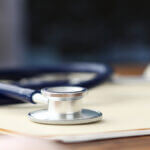 Nursing Skills Class
Medford
October 14th,
9 am-1 pm
$150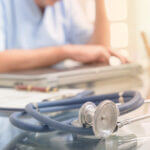 Nursing Skills Class
Portland
December 9th,
9 am-1 pm
$150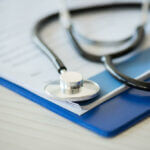 Nursing Skills Class
Portland
February 17th,
9 am-1 pm
$150